All professionals at Glenn Smile Center maintain the highest levels of accreditation and pursue ongoing education to stay abreast of the latest trends in the medical field. Read on to learn more about our staff's experience and training.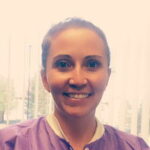 Jennifer is a native to this state and loves all the wonderful weather and outdoor adventures Colorado has to offer. She enjoys spending time in the mountains with her husband and 3 kids. She is first and foremost a very proud mom and most of her week-ends are filled with lacrosse games and trips to the park or zoo.
Jennifer has been working in dentistry for 14 years and has been assisting Drs' Falona and Gerald for the last 5. She loves being a part of this team the Drs' have been fostering over the years. She has developed a real compassion for her patients and truly believes this dental office is the best. Whatever she can do to make your dental experience better, she will go out of her way to make it happen.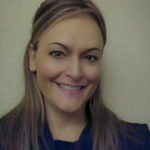 Carla has been practicing Dental Hygiene for over 15 years and still enjoys helping patients with their oral health. She continues to go to classes and conferences so she stays up to date on the latest research available in order to deliver only the best care.
North Dakota is where Carla calls home, although after 30 years in Colorado she is in love with this gorgeous state as well. Growing up on a farm she learned the value of hard work, family and developed compassion for both people and animals.
Carla tries to stay active and healthy. It would not be unusual, on any given weekend, to find her camping, hunting, or hiking, not to mention scuba diving and playing hockey on a rec team.
If you were to ask Carla what her passion in life is, she would undoubtedly say, my kids. And although her children are adults now, she enjoys taking an interest in any adventure they may be up to.