Rediscover Your Smile
and Embrace Confidence
Call Glenn Smile Center Today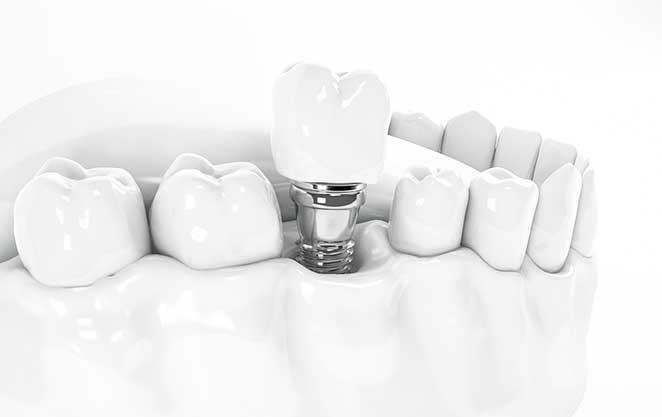 WHAT ARE DENTAL IMPLANTS ?
Dental implants are artificial tooth roots commonly composed of titanium or zirconia, intended to provide a firm anchor for replacement teeth. Through a surgical process, dental professionals insert these implants into the jawbone, where they gradually integrate with the bone in a phenomenon termed osseointegration. Upon successful integration, dental implants are equipped to support a variety of replacement teeth options, including crowns, bridges, and dentures, effectively restoring the appearance and function of missing teeth.
For Dependable Dental Implant Services, Turn to Glenn Smile Center.
At Glenn Smile Center, our expertise lies in high-quality implant dentistry, dedicated to restoring the radiance of your smile, boosting your self-esteem, and enabling you to enjoy your favorite foods once more. Embracing top-notch dental care is a vital step toward enhancing overall health and well-being.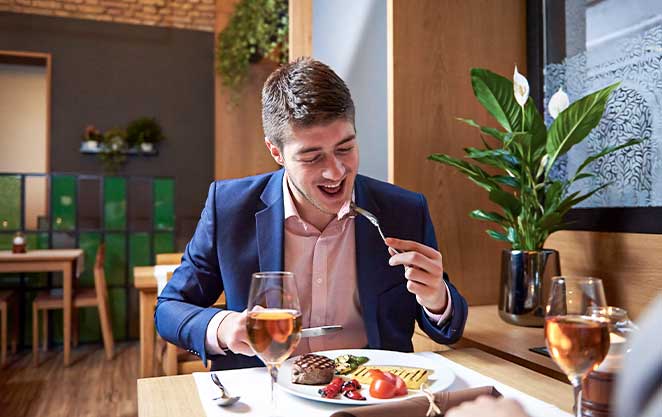 Desire to smile again as you wonder, how do I find a ...
dentist for implants near me
Glenn Smile Center Awaits Your Call!
Benefits of Dental Implants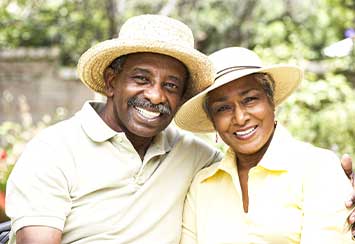 Dental implants have been engineered to resemble natural teeth in both appearance and texture, providing a seamless option for replacing missing teeth.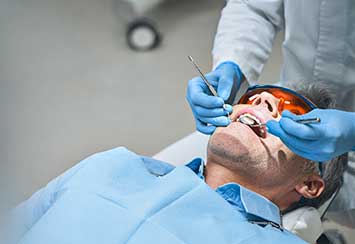 Dental implants function by taking the place of the tooth root, which promotes the stimulation and maintenance of the jawbone, ultimately preventing deterioration and preserving facial structure.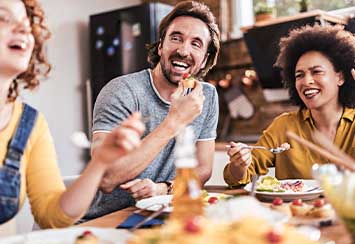 Dental implants outperform dentures and bridges in providing improved stability, comfort, and confidence while speaking and eating. They are a reliable and long-lasting solution for restoring missing teeth and enhancing oral function.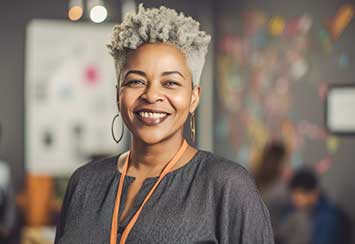 When taken care of properly, dental implants have an impressive success rate and can provide a lifelong solution to those seeking to restore their smiles. By adhering to necessary precautions and scheduling routine checkups, your dental implants can last as long as you desire.
A Closer Look:
The Anatomy of a Dental Implant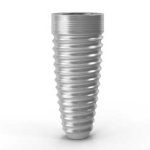 Constructed from biocompatible titanium, the implant fixture is surgically placed into the jawbone, acting as an anchor for the replacement tooth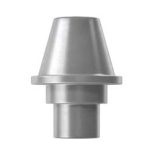 The attachment of this connector piece to the implant fixture is essential in ensuring that the implant fixture is stabilized, resulting in a firm and secure base for the ultimate restoration.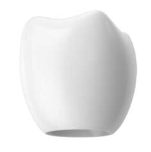 The prosthetic tooth is crafted by a skilled dental technician to ensure a natural-looking and durable restoration. Often made from ceramic or porcelain, the prosthetic tooth mimics the appearance of natural teeth, allowing it to blend seamlessly with surrounding teeth.
Based on the patient's needs and jawbone structure, the dentist or periodontist will recommend one of the following implant types:
These are the most commonly used dental implants. Made of titanium, they are screw-like posts inserted directly into the jawbone to act as the tooth root. Endosteal implants are suitable for patients with a healthy and adequately-sized jawbone.
Subperiosteal implants are a type of dental implant designed for patients with insufficient bone height or who are not candidates for bone grafting procedures. These implants are customized, metal frameworks that sit on top of the jawbone but beneath the gum tissue. They serve as an anchor for dental prosthetics.
Zygomatic implants are the least common type of dental implant. They are used in cases of severe bone loss in the upper jaw, where conventional dental implants are not feasible. The implant is anchored directly in the zygoma (cheekbone), providing support for prosthetic teeth.
Understanding the Dental Implant Process Step By Step
The dental implant process typically involves several stages, spread out over a few months to ensure proper healing and integration. Here's a general overview: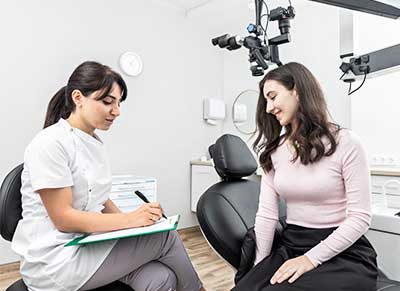 dental implant Consultation
Your dentist will assess your oral health, review your medical history, and discuss your treatment options. Diagnostic tests, such as X-rays or CT scans, might be done at this stage to plan the implant placement.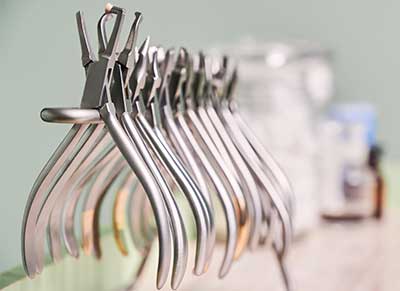 Tooth Extraction (if needed):
Dental implants have been engineered to resemble natural teeth in both appearance and texture, providing a seamless option for replacing missing teeth.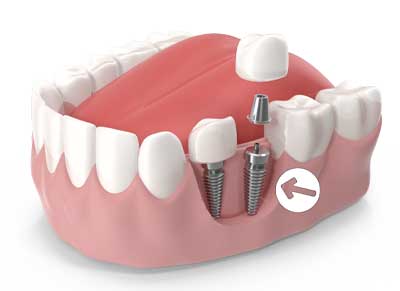 The dentist makes an incision in the gum, drills a hole into the jawbone, and inserts the dental implant. The gum is then sutured.
The implant must integrate with the bone over a period of three to six months while the gums heal.
Once the implant is fully integrated, a small attachment called an abutment is placed on top. This serves as the connector between the implant and replacement tooth.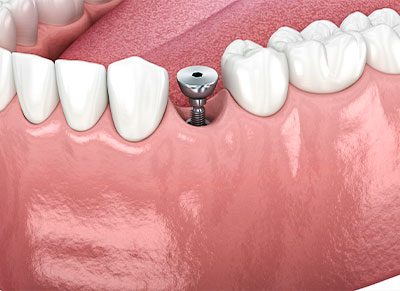 Impressions are then taken to create a custom crown that matches the size, shape, and color of your natural teeth. Once completed, the crown is attached to the abutment, completing the dental implant process.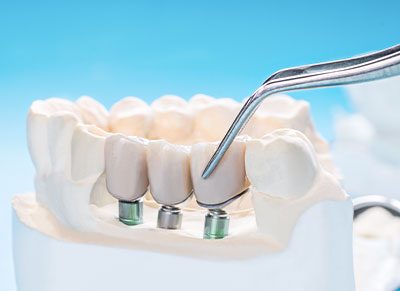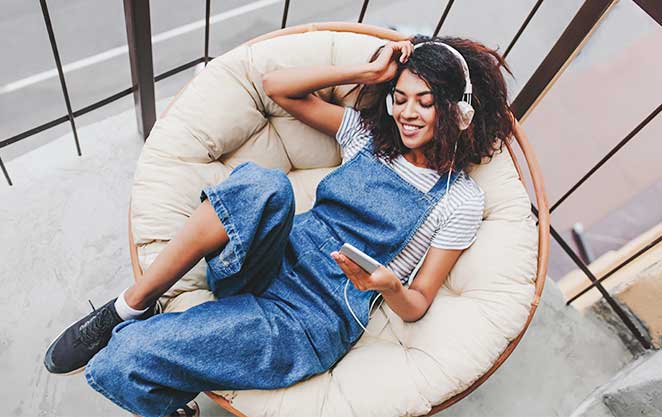 nn the initial seven days post-surgery, it is imperative to avoid intense physical exertion that could raise your heart rate and blood pressure. Gradually resume your usual activities according to your comfort level, while vigilantly heeding the signals your body emits and prioritizing the healing of your dental implant.

Meticulous aftercare is paramount to ensure the durability and effectiveness of your dental implant. By adhering to these care instructions, you will lessen the chances of adverse complications and promote a robust and enduring implant for the foreseeable future.
How Much Do Dental Implants Cost?
The cost of dental implants varies depending on factors such as the number of implants needed, the type of implant, the geographical location, and the expertise of the dental professional. In general, dental implants can be considered a more expensive option compared to alternative tooth replacement solutions like bridges or dentures. It is important to check with your dentist or oral surgeon for a tailored estimate, as many offer payment plans or financing options to make the procedure more affordable.
Are Dental Implants Safe?
Dental implants are widely regarded as a safe and effective solution for tooth replacement. These advanced dental procedures utilize biocompatible materials such as titanium or zirconia, which enable secure integration with the jawbone and minimize the risk of adverse reactions or failure. Carried out by skilled dentists, dental implant procedures boast a high success rate of 95% or higher. Nonetheless, factors like personal oral hygiene, overall health, and lifestyle habits such as smoking can influence the healing process and the final outcome. It is essential to consult a qualified dental professional to evaluate if dental implants are an appropriate choice for your specific needs.
Call Glenn Smile Center today
If You're In Search of a...
AFFORDABLE DENTAL IMPLANT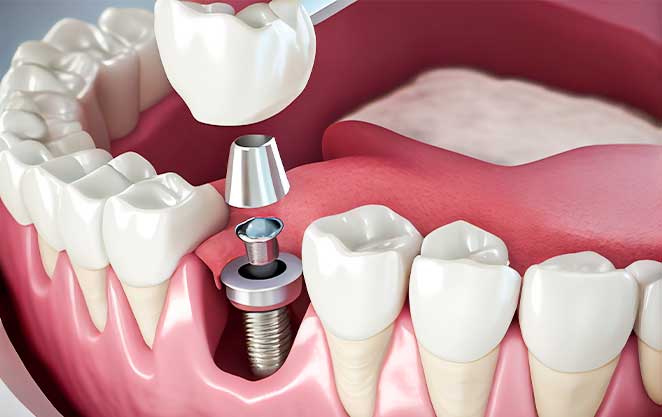 INEXPENSIVE DENTAL IMPLANTS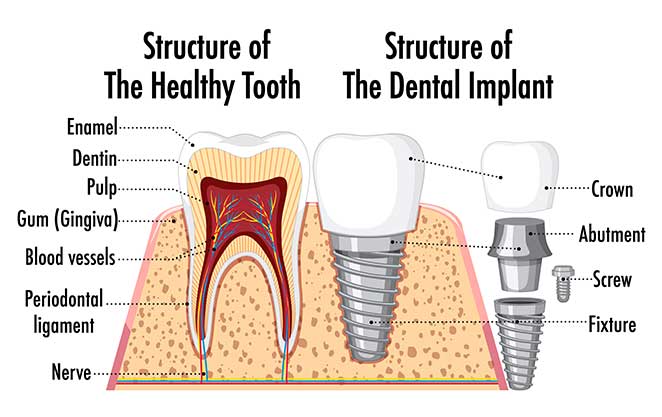 Or Thinking? Where Can I Find the Mile High Cities'...
INEXPENSIVE DENTAL IMPLANTS
BEST DENTAL IMPLANTS NEAR ME
TOP IMPLANT DENTIST NEAR ME
BEST DENTIST FOR IMPLANTS
AFFORDABLE TEETH IMPLANTS
Glenn Smile Center is your GO-TO for Dental implants!
Why Trust Glenn Smile Center
Dental ImplantS AURORA CO
In the ever-progressing world of dentistry, dental implants have emerged as a ground-breaking solution for individuals with missing teeth. This cutting-edge treatment method offers numerous benefits, including improved functionality, bone preservation, and outstanding aesthetics, revolutionizing the realm of restorative dentistry. At Glenn Smile Center, we pride ourselves on our meticulous approach and extensive knowledge of dental implant procedures, enabling both dental professionals and patients to confidently embrace the future of dentistry and unlock the remarkable potential of dental implant technology.